Italian Society of Nematologists
Societa Italiana di Nematologia
Member Society of the IFNS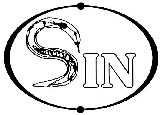 The Italian Society of Nematology was established in 1978. The Society's aim is to promote studies, research, conferences and any activities useful to increasing the knowledge of soil, fresh water and plant nematodes, to enhance relationships among nematologists and to keep contacts with other societies which have similar aims. Presently the Society has 50 members. The Executive Council consists of: A. Colombo, D. Di Silvestro, G. Curto, A. Troccoli, A. Cotroneo, C. Montagnini and M. Clausi.
President

Dr. Pio Roversi
CRA – Centro di Recerca per l'Agrobiologia e la Pedologia
Via Lanciola 12/A
50125 Firenze
Italy
Tel: +39 (55) 775 24921
Fax: +39 (55) 209177
E-mail: piofederico.roversi@entecra.it

IFNS Councilor

Francesca De Luca
Institute for Sustainable Plant Protection (IPSP)
National Research Council of Italy (CNR)
Bari, Italy
Tel: +39 0805929227
E-mail: francesca.deluca@ipsp.cnr.it
Events
The X Congress of SIN was held from 28-30 October 2010 in Portici and Ercolano, Italy. Contact: U. Malossini, e-mail: umberto.malossini@fmach.it
Publications
The Society does not have a journal or newsletter. Nematologia Mediterranea is independent from the Society and has ceased publication. For any questions regarding this issue please contact Nicola Greco (n.greco@ba.ipp.cnr.it).
Subscriptions
The Society Annual Membership fee is 15 Euros. The application can be addressed to the Secretary-Treasurer (Contact: E. Malossini, e-mail: umberto.malossini@fmach.it) and must be accepted by the Governing Board.