European Society of Nematologists
Member Society of the IFNS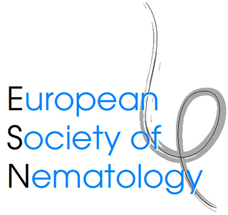 The Society was formed in 1956. The objectives of the Society are:
The advancement of the science of nematology;
To foster collaboration between nematologists particularly through the Society newsletter and through Symposia and other meetings;
To represent the views of nematologists to other bodies, organisations and governments.
President

Prof. Dr. Rolf-Udo Ehlers
e-nema GmbH
Klausdorfer Str. 28-36
24223 Schwentinental
Germany
Tel: +49 4307 8295-0
Fax: +49 4307 8295-14
E-mail: ehlers@e-nema.de

IFNS Councilor

Prof. Dr Wilfrida Decraemer
Ghent University, Nematology Research Group K.L. Ledeganckstraat 35
B-9000 Ghent
Belgium
E-mail: Wilfrida.Decraemer@UGent.be

IFNS Councilor

Dr. Eric Grenier
INRA Institute of Genetic, Environment and Plant Protection
Domaine de la Motte, BP35327,
35653 Le Rheu, France Tel:
+33 223 485173
E-mail: eric.grenier@inra.fr
Events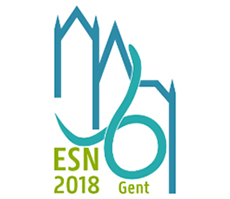 The 33rd International Symposium of Nematology will be held at the The Faculty of Bioscience Engineering, Ghent, Belgium from September 9 to 13, 2018. To register go to:  https://www.esn-online.org/
Publications
Nematology News is published twice yearly and is distributed to the ESN membership. The Editor, Dr. Wim Wesemael is pleased to receive news, views, letters, comments, etc. from any member of the Society for publication. Abstracts from successful PhD or MSc theses are especially welcome. Also short scientific notes of wide general interest to the membership are requested.
Subscriptions
Membership rates are 20 Euro per year for both full and student members.
Benefits of ESN membership include access to Nematology News, bursaries for students attending ESN meetings, discounted registration fees at the  ESN meetings and special individual e-only subscription rate to "Nematology".
To subscribe to ESN:
You can contact your country representative or subscribe on line using the "join ESN" button on the main page of our website at https://www.esn-online.org/members/register